MENUS, EVENTS, & SPECIALS
AMERICAN MENU
with an Irish Accent
THE GRASSHOPPER
"WHERE You're ONLY
A STRANGER ONCE!"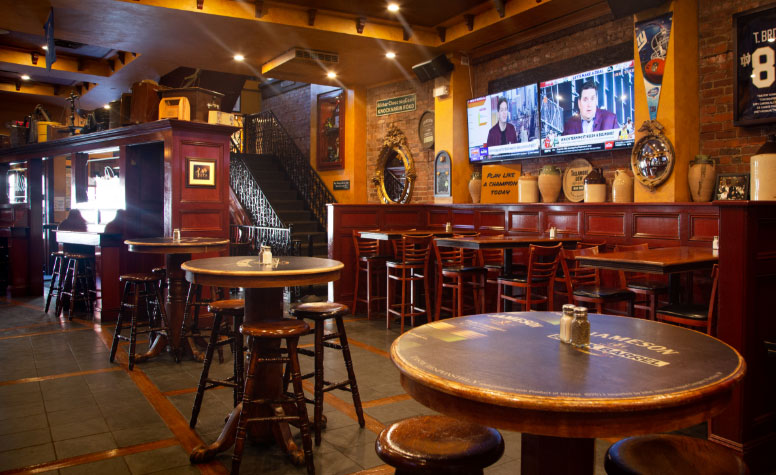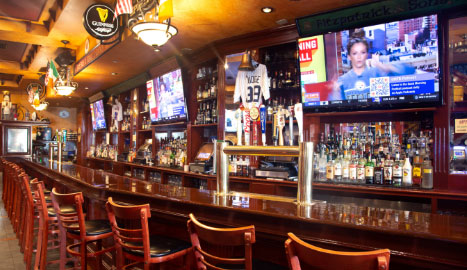 Family owned &
operated since 2005.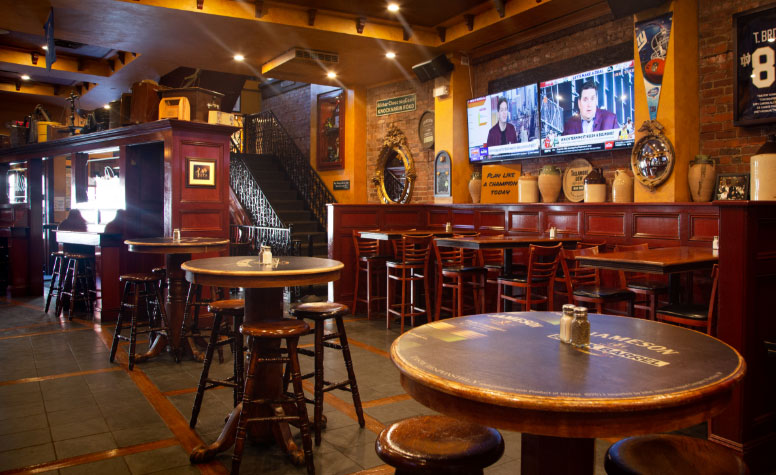 In the early 1980s the Fitzpatrick's moved over from Ireland with the goal of showing Northern New Jersey the true art of Irish Pubs. The Fitzpatrick family owns 4 bars all with a variation of The Grasshopper name.
TESTIMONIALS
CUSTOMER
RECOMMENDATIONS
Lovely Irish pub with a lively bar downstairs and a spacious dining room upstairs. We had fish and chips, shepherds pie, and full Irish breakfast, and all were delicious. The service was attentive.
Joann Clarke-Stein
Flew into town for a couple of work meetings and went to the Grasshopper on the Green for drinks prior to dinner. Great Atmosphere, good vibe, and plenty of good drinks. Would love to go next time on a weekend to hang out or catch a game on one of the many TVs.
Jimmy
Best place to watch football. Great wings, great snacks, great service and a lively crowd! Love it!
Penny B
I meet friends in this lovely place from time to time! This is my favorite place to to have a good dinner. I go to this spot frequently. The cooking is of high quality, the workers are helpful and the prices are good. I like meeting in this place over a good lunch.
Edgar Montgomery
Amazing service and good/affordable cocktails and huge food portions. All of the bartenders were incredibly attentive and nice. Tim did a great job taking care of us and we will definitely be back! Thank you!
Nicole Davis
Love this spot. The bartenders are all friendly and the atmosphere is great. Bleu Burger or Shepard's Pie are my go-to foods. Great buffalo wings too for late night snacking.
Jonathan Necco
Me and my family come here for the burgers, they are absolutely delicious, some of the best i've ever had. The facility itself is very clean and pleasant to sit it as for there are two levels in which you can sit. The service is also great, our waiter was very friendly and helpful. Would recommend this to pub/restaurant to everyone.
Dan The Skier
Big space! Great for groups. There is a bar downstairs and more seating upstairs. There are a few vegan options. The veggie burger is black bean based and it's delicious. Highly recommended!
Stefany Farino
The hopper as it's affectionately known by locals, is an authentic Irish pub where you can find a proper Irish breakfast available daily, rugby on the TVs weekends, and even Irish dancers on St. Patrick's Day. Honestly, a truly fun spot and great for the young and young at heart.
Jason Nickel
I've only been here on Friday or Saturday nights, so I can't speak to the food, but the night scene here is great! They always have a good cover band lined up, the bartenders are quick and friendly, and the security staff keep everything tight. A great place to dance the night away! Always a good mix of older folks, young adults, and college kids to keep it interesting. Drink prices are reasonable for the area.
Shelby Meyers
Stopped in for lunch and some sports at the bar last Sunday. Best burger (The "Grasshopper Burger") out that I've had in a long time. Perfect amount of fries, very well presented and delicious. If you're looking for the perfect "lunch in the pub" with a friendly staff and patrons, no one does it better
B. Shupper